British Values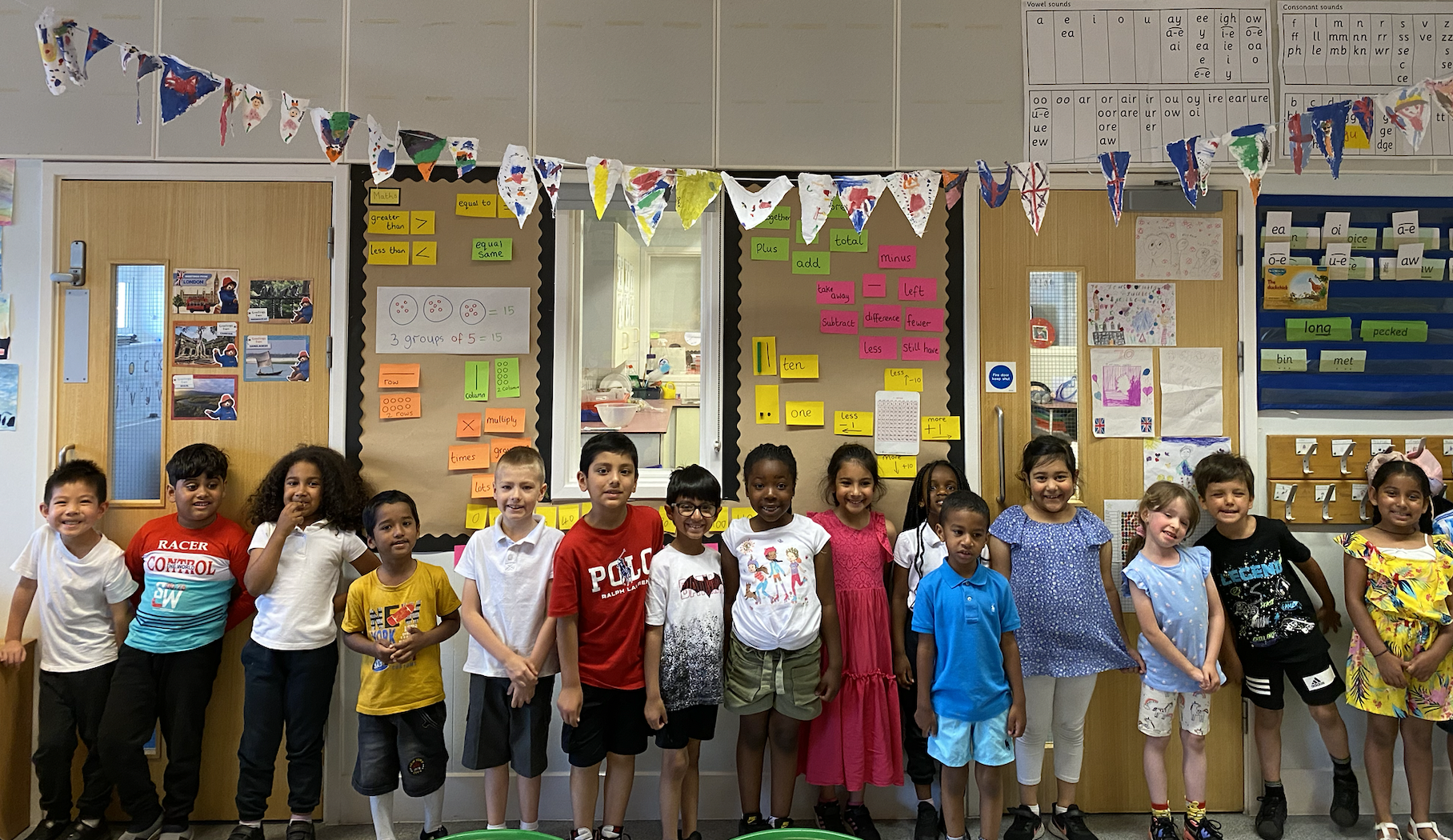 At Plaistow Primary School we want our children to experience joy on their own unique learning journey in order for them to become creative, aspirational lifelong learners. Our three curriculum drivers underpin all we do:
joy
creativity
aspiration
We live and breathe our school values so that everyone in our school community is respected and appreciated. We embrace diversity and promote fundamental British values in order to prepare children to live in a multicultural and multi-faith modern Britain.
British Values Statement - Plaistow Primary School
Collective Worship Statement - Plaistow Primary School
Cultural Capital and SMSC Statement - Plaistow Primary School
British Values at Plaistow
The Department for Education (DfE) has reinforced the need "to create and enforce a clear and rigorous expectation on all schools to promote the fundamental British values of democracy, the rule of law, individual liberty and mutual respect and tolerance of those with different faiths and beliefs."
At Plaistow we:
enable pupils to develop their self-knowledge, self-esteem and self-confidence
enable pupils to distinguish right from wrong and to respect the civil and criminal law
encourage pupils to accept responsibility for their behaviour, show initiative and understand how they can contribute positively to the lives of those living and working in the locality in which the school is situated and to society more widely
provide pupils with a broad general knowledge of public institutions and services in England
assist pupils to acquire an appreciation of and respect for their own and other cultures in a way that promotes tolerance and harmony between different cultural traditions
encourage pupils to respect the fundamental British values of democracy, the rule of law, individual liberty and mutual respect, and tolerance of those with different faiths and beliefs.
DEMOCRACY
Democracy is embedded in the school community and pupils have the right and opportunity to let their voices be heard in a variety of ways. For example:
Pupils vote in an annual election for School Council. Through this process pupils learn that their votes count and can make a difference.
School Council listens to the views and opinions of their classmates which feed into half termly School Council meetings.
This democratic body leads on initiatives around the school such as listening to pupil responses about kindness and then organising an Anti-Bullying Week to raise awareness.
Pupils have the opportunity to share their views through annual pupil surveys. Results are transparent and shared with the school community and pupils learn that their voice matters and is listened to by leaders.
Our broad and balanced curriculum offers learning experiences about the history of, and current states of democracy around the world.
RULE OF LAW
The importance of Laws, whether they be those that govern the class, the school, or the country are consistently reinforced at Plaistow. Children are taught the value and reasons behind laws or rules, that they govern and protect us, the responsibilities that this involves and the consequences when laws are broken. For example:
All pupils follow our school rules. Each class makes a Class Charter of how the school rules, which are in line with our school values, will be interpreted and consistently followed in their specific context.
The Behaviour Policy is rooted in high expectations for behaviour and giving pupils the opportunity to reflect on their behaviour choices, specifically their impact on others. Pupils are taught to identify which parts of their brain are involved in the thinking behind calm, well informed and rational decision making.
Visits from local agencies such as the police and fire service help children understand the rules of our community and the importance of different leadership roles in it.
Expectations for school rules and values feed into regular assemblies.
INDIVIDUAL LIBERTY
At Plaistow, children are actively encouraged and empowered to make their own choices within the safe and supportive that our school community offers them. Children are encouraged to know, understand and exercise their rights and personal freedoms safely and in respect of others. For example:
Lessons give pupils the opportunity to debate and stand up for their opinions
Lessons give pupils' the freedom to choose their own level of challenge
Assemblies develop pupil's self-esteem, confidence and ways of positively expressing feelings and opinions
Pupils can choose to participate in a variety of extra-curricular clubs and enrichment activities based on their personal interests
Pupils are provided with online safety lessons to support hem in using the internet safely and as a tool for knowledge gathering and empowerment
PSHE lessons teach children ways to express their feelings and the importance of making good choices for themselves
MUTUAL RESPECT
At Plaistow, all members of the school community are expected to treat each other with respect, regardless of their differences. For example:
Class Charters are linked with our school values and will reflect expectations for how we treat others in the classroom community.
Our school value of 'joy' encompasses the celebration of what makes us unique and different as well as looking for the things we all have in common.
The three school rules are underpinned by the ethos of treating others with kindness and respect
We hold an Anti-Bullying Week each year where mutual respect is celebrated and discussed
PSHE lessons and weekly assemblies explore the importance of and ways that we can show mutual respect to others
TOLERANCE OF THOSE OF DIFFERENT FAITHS AND BELIEFS
At Plaistow we give our children rich and varied experiences to help them learn that we live in a culturally diverse society. Children understand that is something to be celebrated and held in high esteem. For example:
We follow the Newham Agreed Syllabus for RE which teaches children about different faiths and belief systems in our community and around the world.
Educational visits to different places of worship.
Visits by members of different religious groups within our community.
Our broad and balanced curriculum offers children opportunities to explore communities from around the world with different faiths and beliefs to their own.
We celebrate and learn a number of celebrations from different faiths such as Diwali, Chinese New Year, Eid, Christmas, etc.